About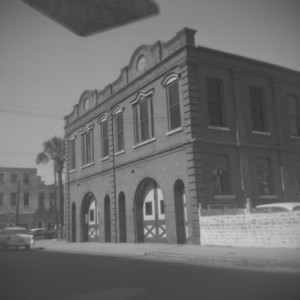 Since its founding, Historic Charleston Foundation had been nursing its interest in the rehabilitation of an entire neighborhood.  However, a formal plan had not been devised until the late 1950s, a time when the historic Ansonborough neighborhood was in a state of decline, with many formerly grand houses in a state of severe disrepair and vacant.  By 1958, HCF initiated a plan to rehabilitate several blocks in Ansonborough by developing the nation's first revolving fund as a preservation strategy.  Thus began the Ansonborough Rehabilitation Project, an extraordinary effort to save the neighborhood within an area bordered by Calhoun, East Bay, Market, and Meeting Streets.  Through the Revolving Fund, HCF purchased, stabilized, and then resold historic properties to preservation-minded buyers with protective covenants attached to the deeds.  Almost sixty structures were rehabilitated over a twelve-year period.  The accomplishments of the Ansonborough Rehabilitation Project were hailed nationwide, and other preservation programs across the United States modeled local initiatives on the Charleston program.
This collection is photographic survey of Ansonborough properties, consisting of 228 black-and-white photographs of houses and buildings on Anson, East Bay, George, Hasell, Laurens, Meeting, Society, and Wentworth Streets.  The survey documents the neighborhood prior to the Ansonborough Rehabilitation Project, and shows the condition of each structure before rehabilitation, before demolition, and, in some cases, before relocation.
Related collections also include: Ansonborough Rehabilitation Project.