About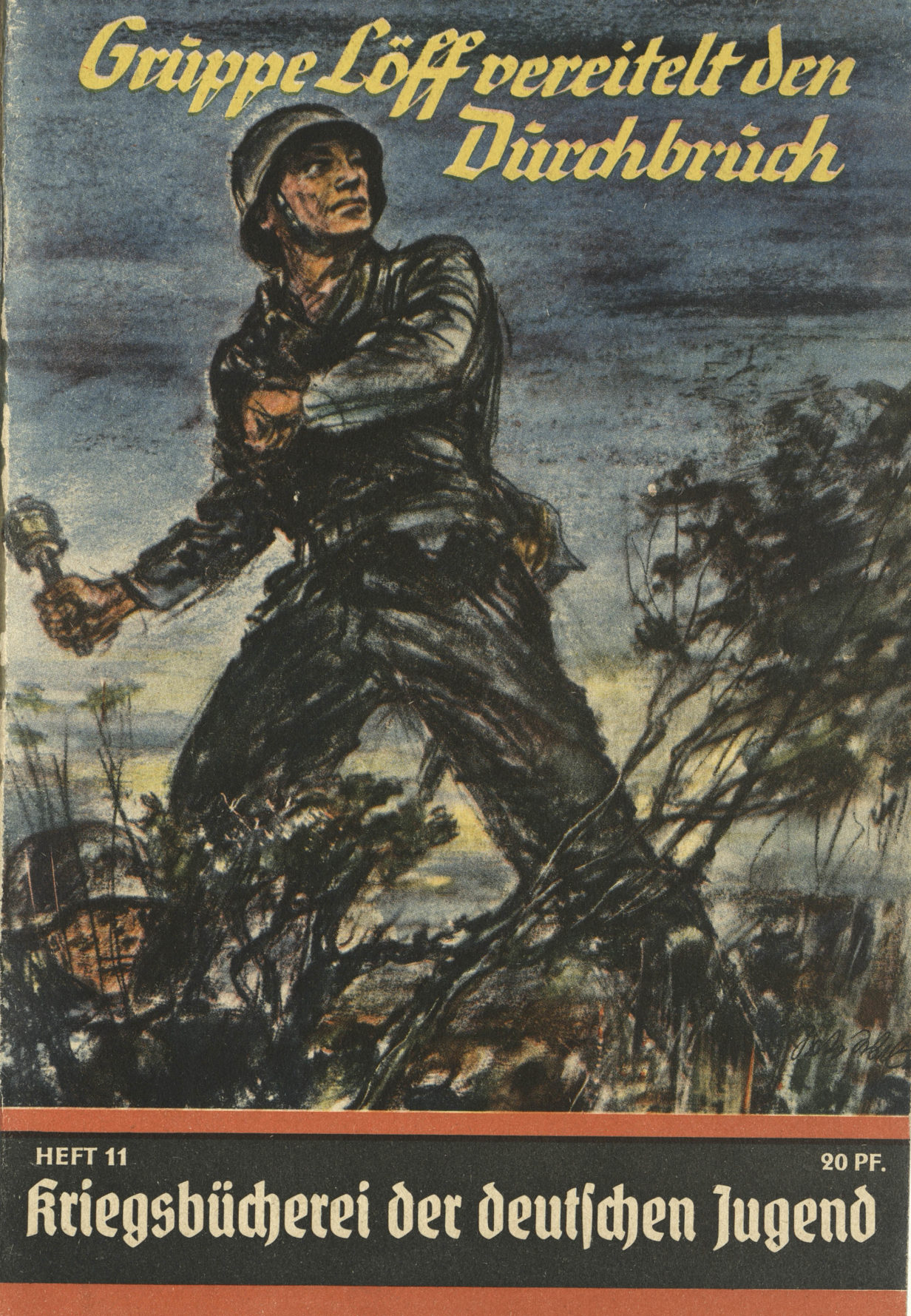 The Brad Lephew WWII Collection is comprised of documentation artifacts that relate to the Nazi regime, and the impact on those people that embraced it as well as the victims of it.  This documentation, discovered and collected from around the world by Mr. Lephew, includes various materials such as oppressive propaganda and publications, legal documents used to seize personal property, identity documents, voting records and ballots, and items that show motivational tactics of the Nazi regime.  Materials that represent the victims of Nazi oppression include hand written letters to home by inmates of concentration, death, and forced labor camps, and other documents related to that period in time.
What started out as a personal quest for knowledge became a desire to share these discoveries with others.  Mr. Lephew hoped one day to be able to share these materials as part of a learning environment to provide hands-on access to history, where this collection of documentation artifacts could be used in the education of others about the war, and as a way to give the victims a voice.  In addition, the collection highlights the ability of a government regime to sway a people and country in many ways, including through the use of propaganda, imagery, and even typeface.
Providing meaningful access to scholars and researchers required the collection to be translated into English.  A number of documents in the collection are printed using various Fraktur typefaces, which were common during the early years of the Nazi regime where their use was initially represented as a true German script.  Beginning on January 3, 1941 the Nazi Party's Martin Bormann issued a circular to all public offices which declared Fraktur (and its corollary, the Sütterlin- based handwriting) to be Judenlettern (Jewish letters) and prohibited their further use.  Other items in the collection are handwritten, presenting additional translation challenges.
Through a unique collaboration between Mr. Lephew, the University of South Carolina Upstate Archives and Special Collections, and Dr. Alexander Lorenz, Assistant Professor of German, collection materials were translated by USC Upstate German Studies students and edited by Dr. Lorenz beginning in the fall of 2019.  Additional items are currently being translated and edited, and will be added to the collection as they become available.
About the donor
Brad Lephew is a resident of North Carolina and works for Dell Technologies as a data center consultant.  He enjoys history and reading and he has a unique hobby – collecting German WWII documentation artifacts.  He has family that fought in WWII, and this interest in collecting these artifacts was spawned from visiting the US Holocaust Museum in Washington, D.C., where he encountered the Holocaust via supporting artifacts and documentation.  This brought to life the events of that time period even more so than reading about it via books alone.  From observing the behavior and reactions of the other visitors, he realized that artifacts could greatly increase interest and greatly facilitate the learning process.