About
Columbia is the capital of South Carolina and its largest city. Columbia's central location has allowed the city to provide a pivotal role in government, commerce, and education for the people of South Carolina. In 1786, Columbia was chosen as the site of the new state capital by the General Assembly and the State General Assembly first met here in 1790. After remaining under the direct government of the legislature for the first two decades of its existence, Columbia was incorporated as a village in 1805 and then as a city in 1854. Today it is the seat of Richland County. The following digital collections represent a broad picture of the history of Columbia, South Carolina, from the 1800s to the end of the twentieth century. A special thanks to the City of Columbia, Richland Library, USC Libraries, South Carolina State Museum, South Carolina State Library, and the South Carolina Department of Archives and History for making these collections available online.
Recent
City of Columbia (S.C.)

Collections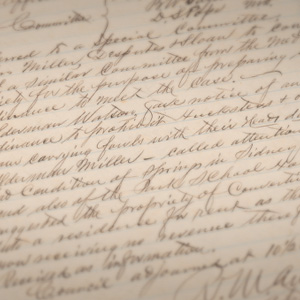 Minutes of City Council, City of Columbia, S.C.