About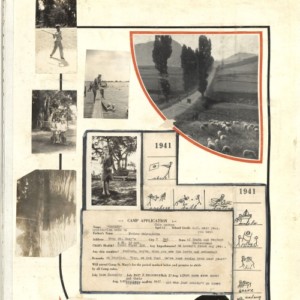 Camp St. Mary, a catechetical summer camp for Catholic children, was founded near the Okatee River in Beaufort, South Carolina, by the Diocese of Charleston in 1928. Father James Linehan organized the religious vocation camp for children of Beaufort missions who were in need of catechetical instruction. The priests of the diocese and the Sisters of Charity of Our Lady of Mercy provided religious teaching to the area children.
The original camp was located at the plantation house of William Pinckney. William Eustace Pinckney was born in Walterboro, South Carolina, to Eustace Bellinger Pinckney and Mary Martha Porcher in 1863. In the late 1860s, Eustace Pinckney moved his family to Okatie near Bluffton. As the only Catholics living in the area, the Pinckneys relied on visiting priests to perform religious rites. Sometime before 1916, the family built a simple wooden structure known as St. Mary's in the Woods as a place of worship. In 1922, the Pinckney family deeded the church to the Diocese of Charleston, and Bishop William Russell dedicated it as the Church of St. Mary.
In 1931, Bishop Emmett Walsh chose to prioritize the camp as a diocesan project. After obtaining funds, he purchased property across the river from the original campsite in Okatie, for an enlarged camp with permanent buildings. Two barracks for sleeping, a dining hall and a kitchen, a sisters' convent, and a chapel were erected, as well as a boat dock with a diving platform, which was built on the river. Once the permanent buildings were erected, Bishop Walsh officially designated the camp as Camp St. Mary.
This digital collection contains three scrapbooks made by camp staff and campers from the 1930s to the 1960s.