About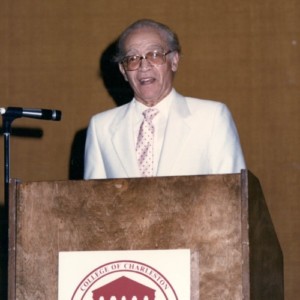 Eugene C. Hunt graduated from the Avery Normal School and went on to Talladega College, where he received a Degree in English in 1940. He earned a Masters Degree in Theater from Northwestern University in 1954 and continued with postgraduate study in Speech and Education. Mr. Hunt taught English and Speech at Burke High School in Charleston from 1941 to 1972. In 1972, he became an Assistant Professor of English and Speech at the College of Charleston, moving up to Associate Professor in 1985. He taught at the College until his retirement in 1992.
This collection contains numerous diverse materials that follow Mr. Hunt's interests and activities, especially education and African-American activism, Burke High School, and the College of Charleston. Materials include correspondence, pamphlets, periodicals, photographs, and other document and manuscript materials.
This collection was digitized and made freely available online through the generous support of the National Historical Publications and Records Commission.