About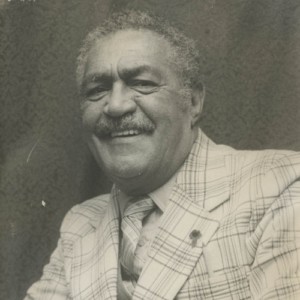 J. Arthur Brown was born in Charleston, South Carolina in 1914. After graduating from the Avery Institute in 1932 he continued his education at South Carolina State College in Orangeburg, SC graduating in 1937. While at SCSC, Brown met his future wife MaeDe Esperanza Myers (1918-2012), marrying in 1940. The couple had three daughters: MaeDe Joenelle Gordon, Minerva King, and Dr. Millicent Brown; and on son, Myles Gregory Brown. Mr. Brown moved back to Charleston where he became a businessman working as a real estate and insurance broker. He became affiliated with the local chapter of the National Association for the Advancement of Colored People (NAACP). Brown worked his way to becoming the president of the Charleston chapter of the NAACP in 1955. As president of the local chapter of the NAACP, Mr. Brown led a concerted effort to fight segregation in the public sphere and other issues in the African American civil rights movement. Mr. Brown was also a member on the Voorhees College Board of Trustees, member of the Mu Alpha Chapter of the Omega Psi Phi Fraternity, and a member of the South Carolina Democratic Party. In the 1970's Mr. Brown was a co-founder and office holder of the Committee on Better Racial Assurance (COBRA).
The J. Arthur Brown Papers, 1937–1989 predominantly consist of correspondence detailing Brown's work within the Civil Rights movement, largely during his term as President of the NAACP. Additional materials include photographs, pamphlets, and periodicals.
This collection was digitized and made freely available online through the generous support of the National Historical Publications and Records Commission.