About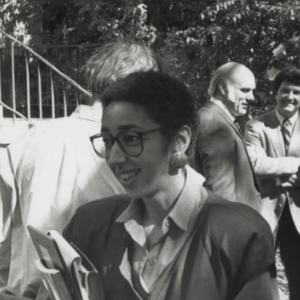 Millicent Ellison Brown (b. 1948) is an educator and civil rights activist. Born in Charleston to MaeDe and J. Arthur Brown, local and state president of NAACP (1955-1965), Brown, in 1963, replaced her older sister Minerva as the primary plaintiff in a NAACP-sponsored lawsuit (Millicent Brown vs. Charleston County School District #20).
The collection consists of personal and professional correspondence, essays, materials regarding organization including the Avery Research Center, Charleston Branch of the NAACP, and National Coalition of Blacks for Reparations in America, Rivers High School materials, and photographs.
This collection was digitized and made freely available online through the generous support of the National Historical Publications and Records Commission.