About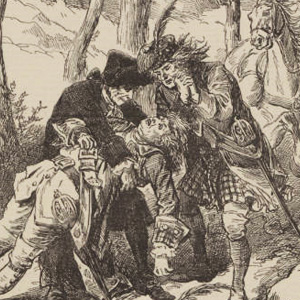 Kidnapped, Robert Louis Stevenson's novel about the adventures of young David Balfour, is one of the Scottish author's most famous works. Set in eighteenth-century Scotland, Kidnapped originally appeared in serialized form in James Henderson's literary magazine Young Folks Paper from May 1 to July 31, 1886.
Young Folks Paper was published under various titles from 1871 to 1897 and hosted the first editions of Stevenson's Treasure Island and The Black Arrow, as well as Kidnapped. In addition to fiction, the magazine printed essays, poetry, and history. Young Folks Paper also included a "Literary Olympic" that offered payment and criticism for original contributions, as well as a "Riddle Tournament" consisting of readers' submissions.
The Irvin Department of Rare Books & Special Collections and Digital Collections are proud to present this literary treasure in its entirety for young and old readers alike.
Related Terms: