About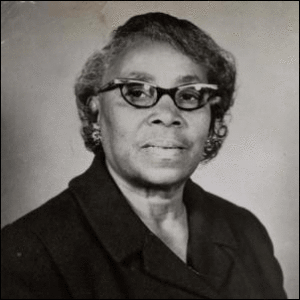 This scrapbook contains images, newspaper clippings, and correspondence from the life of Septima P. Clark, a Charleston educator and civil rights activist.
Septima Poinsette Clark was born in Charleston, S.C. on 3 May 1898, the daughter of Peter Poinsette, who grew up a slave on the plantation of Joel Roberts Poinsett (with conflicting data saying he came on the ship the Wanderer), and Victoria Anderson who grew up mostly in Haiti. The family lived on Henrietta Street; Clark attended small private schools and Avery Institute, getting a teacher's certificate in 1916. Laws did not allow blacks to teach in black city schools, so Clark taught for three years in black schools on rural Johns Island. She married Nerie Clark (b. 1889) of North Carolina, a Navy cook, in 1920; they had one child (Nerie, Jr. b. 1925) who survived; Nerie Clark, Sr. died in 1925 when the family was living in Dayton, Ohio. Clark returned to the South, received her B.A. from Benedict College in 1942 and an M.A. from Hampton Institute in 1946. She taught in various schools throughout South Carolina, furthering the cause of civil rights.
In 1956, she was fired from the Charleston school system for being a member of the NAACP. Clark next worked in Monteagle, Tenn., where she taught adult education in an integrated environment at the Highlander Folk Center; much of her work was aimed at practical education, empowering disenfranchised African Americans to register to vote and become active in social issues. In 1957, she staged her model "Citizenship School" on Johns Island, teaching those there how to read and pass voter registration tests. She continued with such schools until Highlander Folk Center had its charter revoked by the state of Tennessee in 1961. The schools were transferred to the Southern Christian Leadership Conference in Atlanta, Ga., and in her capacity as training supervisor, she helped fuel the growing civil rights movement in the American South, working with the likes of Martin Luther King, Jr. (accompanying him to Oslo, Norway in 1964 to accept his Nobel Peace Prize), Dorothy Cotton, Andrew Young, Hosea Williams, Ralph David Abernathy and others. Retiring from SCLC and buying a house on President Street, Clark spent her remaining years active in a number of capacities, on the school board, in church work, involved in numerous feminist, African American and civil rights causes, creating day care centers, trying to get scholarships for students, and never retreating from her dedication to equal rights and opportunities for all. A recipient of honorary doctorates and with a highway, a day care center, and an auditorium bearing her name, she died in Charleston on December 15, 1987 and is buried in the Old Bethel Methodist cemetery.
Related Terms: