About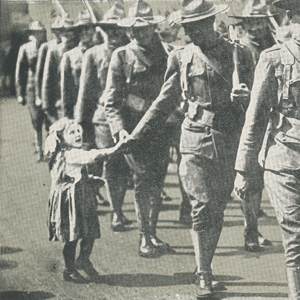 This collection is a selection of items including photographs, postcards, pamphlets, newspaper articles, and letters that describe experiences of World War I soldiers in the Spartanburg area. Most items are about Camp Wadsworth and included are a map, materials from the Camp library, and images from the U.S. Army Corp of Engineers. There is a proclamation from the City of Spartanburg honoring the 369th Regiment, known as the "Harlem Hell Fighters".
Many men from Spartanburg served in a unit known as the "Hampton Guards".  The entire text of History of Co. F, 118th Infantry (Hampton Guards) 30thDivision is in the collection.
Additional Spartanburg materials from the World War I era are located in the Kennedy Room of Local History at Headquarters and can be examined with a visit to the Spartanburg County Public Libraries.
Related Terms: