About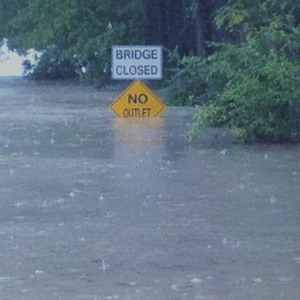 For residents of Columbia and the many communities throughout the state, the 2015 flood was much more than statistics suggest. The oral histories in this collection begin to humanize the experience of the flood, as residents confronted loss and destruction of homes and businesses, and found support and resilience within their communities. Those willing to share their story are farmers, professors, artists, retirees, web designers, business owners, and more.
The flash flooding in South Carolina in early October 2015 is often described in numbers meant to represent the sheer power of water that overwhelmed the state. In two days, some regions of the state saw nearly two feet of water. Nine lives were lost in the capital city of Columbia and nineteen total died statewide. Nearly 30,000 South Carolinians were without power. Eighteen dams were breached or collapsed across the state. Economists later estimated $12 billion dollars in damage in South Carolina alone, though heavy rains and flooding were seen as far north as New England and Canada.
Though warnings were issued on September 30 and preparations began, the combination of an extra-tropical storm with the moisture from nearby Hurricane Joaquin brought an unforeseen natural disaster to South Carolina that October, causing relentless days of rain and unprecedented flooding. This oral history collection tells the story of the 2015 flood through personal voices and stories.
Related Terms: