About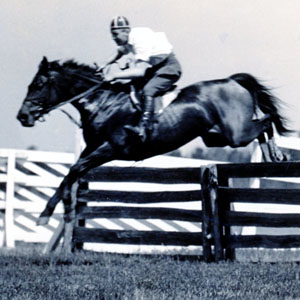 Wilhelmine Kirby Waller first visited Camden in 1929 because she wanted to stay in a place where "the winter population never breathed without mentioning a horse." She maintained a home in Camden until her death in 2004. Kirby and other members of the "winter colony" made a huge impact on Camden and surrounding areas. These wealthy northern visitors were instrumental in the explosion of equine related sports, shows, and art which still thrives in Camden and Kershaw County. The Waller Collection documents the growth of the horse industry in Camden.
Camden, by Bert Clark Thayer
Another member of the winter colony, Marian DuPont Scott commissioned photographer Bert Clark Thayer to create this scrapbook for her friend Harry Kirkover in appreciation of his work in furthering steeplechasing and racing in Camden. The photographs document local residents and members of the winter colony as they participate in the outdoor live so beloved by the community.
Related Terms: