About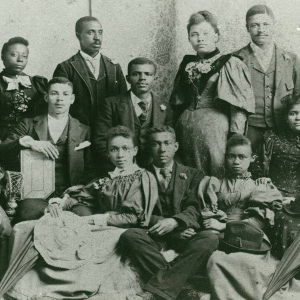 Allen University has a rich and distinguished history. Founded in 1870 by the African Methodist Episcopal (AME) Church, the institution represents the dream of Daniel Alexander Payne (1811-1883), an apostle of black education in the United States, who saw the need for such a school among African Americans.  Payne's dream was fulfilled by Richard Allen, AME church clergy and laymen.
The Allen University story begins seven years after the signing of the Emancipation Proclamation and five years after the end of the American Civil War.  The end of that conflict saw significant expansion of the African Methodist Episcopal Church in the former Confederate States.  Allen University grew out of the church's desire to educate newly freed slaves and to ensure a well-trained clergy for the African Methodist Episcopal Church. The dreams of our forefathers lead Allen University to become the "FIRST INSTITUTION OF LEARNING CONSECRATED TO NEGRO SELF ACTIVITY AND NEGRO MANHOOD," in the state of South Carolina.
Continuing its legacy, in 2014, Allen University is proud to become one of the first Historically Black College and University (HBCU) institutions to join the South Carolina Digital Library (SCDL).  Embracing our vision for the future, the Joseph Simeon Flipper Library at Allen University invites you to become a "Friend of the Library."
On behalf of Allen University and the Joseph Simeon Flipper Library staff, we offer a special thank you to Ms. Wilhelmenia Broughton, the first campus archivist, who accumulated the materials included in this collection.
Related Terms: