About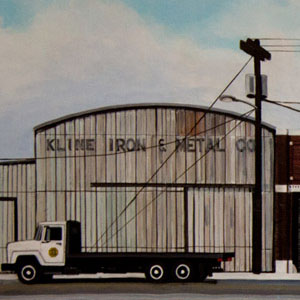 Kline Iron and Steel Company (1923-2003), known for its high quality products and services, had a reciprocal reputation of loyalty and respect between employees and owners. Through the thirty-plus oral history interviews in this collection, narrators share their stories of family, community, friendship, and work. As recalled by many, working with Kline was like being part of a family. That feeling likely contributed to the unusually low employee turn-over rate.
The Interviews are available in both audio and transcript form and include a brief summary of each. All interviews were conducted by oral historian Andrea L'Hommedieu, as part of her work in the Department of Oral History. The voices are rich and varied and the interviews are meant to illustrate first-hand knowledge and perspective of the Columbia-built company and the people who were part of that growth. Because the founding brothers, Myer and Philip Kline, and Philip's son, Bernard, are no longer living, it was important to capture some of that family history through interviews with family members.
Click here for an online exhibit featuring additional history, photographs, publications and more.
Related Terms: