About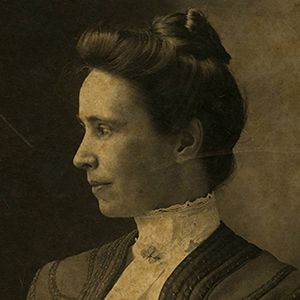 The Sarah Campbell Allan, M.D., Papers, 1895-1954, include a letter from John Gary Evans, Governor of South Carolina, offering her a position at the South Carolina State Lunatic Asylum; a copy of her will and other estate papers; her 1900 diary, kept while working at the South Carolina State Hospital and a typescript of the diary prepared by her nephew, Dr. W. C. Worthington; handwritten notes by her sister Amey Nicholson Allan regarding turning down a position at Converse College; a small notebook with medical notes; and photographs of herself and family members. The collection also includes a scrapbook of newspaper clippings and other ephemera compiled by Dr. Allan and her medical school diploma.
After being denied entry to the Medical College of the State of South Carolina because of her gender, she attended the Woman's Medical College of the New York Infirmary, an institution founded by Dr. Elizabeth Blackwell and her sister, Dr. Emily Blackwell in 1868. The school closed in 1899 after Cornell University pledged to accept women medical students. Dr. Allan also completed a post-graduate year of study at Johns Hopkins University Medical School in 1895.
In October 1894, Dr. Allan took the newly instituted examinations for medical licensing in South Carolina. In her group of candidates, she was the only female present and she handily outperformed her male counterparts. She was issued license number 40, the first woman licensed to practice medicine in South Carolina.
Related Terms: