About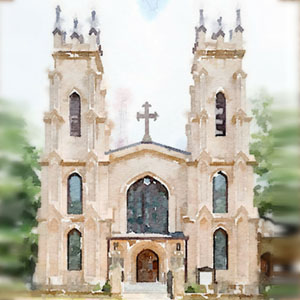 From its beginnings as a country church of fewer than twenty-five communicants, Trinity has grown to an urban parish numbering more than 3,600 baptized members. Throughout its history the parish has played a leading role in the affairs of the city, the state, and the church. Six of her rectors have become bishops, and she has numbered among her congregation members of Congress, judges, legislators, and governors.
In November 1976, the Diocese of Upper South Carolina, in convention assembled, voted to make Trinity Church, Columbia, its cathedral parish. The necessary documents were proclaimed in January 1977, and a magnificent liturgical celebration commemorating this event was held in May 1977. A significant restoration of the aging church structure was completed in 2011.
In 2012 the church celebrated 200 years of its life with a grand celebration, beginning worship services in the State House across Sumter Street, and processing into the church.
Related Terms: